Attorney Fabian Spühler represents you in a committed and competent manner.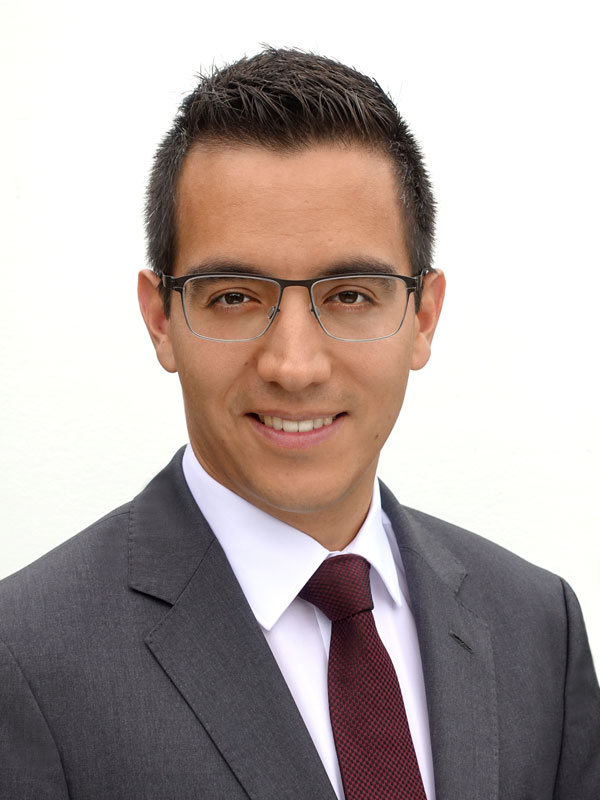 Fabian Spühler
MLaw, Attorney at Law
Career
Attorney Fabian Spühler, born in 1987, completed his legal studies at the University of Zurich in summer 2012 with the title Master of Law (MLaw). He spent half a year of his studies in Madrid at the University of Rey Juan Carlos, where he studied international business law. Already during his studies he was self-employed as a web designer.
Following his studies, he worked at the District Court of Zurich, where he assisted judges in court proceedings and in drafting judgments and provided legal advice at the Labour Court. After beeing admitted to the bar in early 2016, Fabian Spühler worked as a consulting and litigating attorney for two law firms in the city of Zurich from 2016 to 2017.
Since 1 January 2018 he has been working successfully as an independent attorney in Zurich and is looking forward to getting in touch with you.
Language skills
– German (mother tongue)
– Spanish (2nd mother tongue)
– English
– Portuguese
– French
Bar Registry
Attorney Fabian Spühler is registered with the Zurich Bar Registry and admitted to practice in all Switzerland.
Overview of education and professional activities
Since 1 January 2018
Self-employed as a attorney at law under the name of Spühler Rechtsanwälte (former Anwaltskanzlei Spühler)
2017
Attorney at law with Erne Meier Mongiovì (Zurich Bellevue)
2016
Attorney at law with a small law firm in the old town of Zurich
2016
Admission to the bar of the Canton of Zurich
2012 – 2014
District Court of Zurich
(auditor; 4th and 10th division / court of coercive measures, labour court, bankruptcy court)
2009 – 2014
Self-employed web designer
2010 – 2012
University of Zurich and Rey Juan Carlos Madrid (Master of Law)
2007 – 2010
University of Zurich (Bachelor of Law)